The history of polo in Spain, begins like most European countries as the sport began to come from surrounding European countries.
In 1872, Spain's first polo club, the Jerez Polo Club, was founded. Shortly after, Madrid
established its first polo club in 1876 by the order of King Alfonso XII. Similar to the beginnings
of polo in England, the sport grew in popularity largely due to the influence and support of
royalty. Through this influence, Barcelona, Santander, Bilbao, Sevilla, Cordoba, Valencia, and
Granada all developed their own polo grounds.
This surge of polo was crucial to the sports development in Spain, and it also prompted
the formation of one of the most iconic polo clubs in the world: The Santa Maria Polo club at
Sotogrande. Dubbed "The Wimbledon of Polo Pitches", the Sotogrande is a picturesque location
surrounded by tropical flora and the Rio Guadiaro river. With its gorgeous location that is easily
accessible, the Santa Maria Polo Club quickly gained popularity and helped establish polo's
reputation in Spain. This rapid growth later necessitated the formation of the Real Federación
Española de Polo in 1972, which is currently charged with the promotion and development of
polo across all of Spain.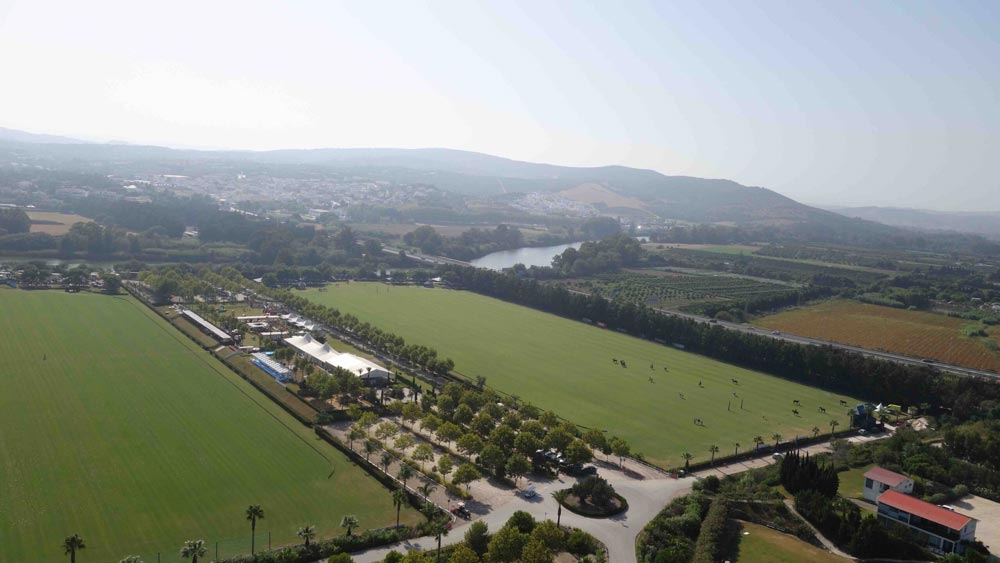 The Year of Spain
The 2022 FIP World Polo Championship was held at the beautiful National Polo Center
in Wellington, Florida. From October 29th to November 6th, the best polo players in the world
battled it out for the chance to be crowned the FIP World Polo Champions. In the final match of
the tournament, team Spain faced off against team USA in yet another incredibly close final. At
the very end of the match, the score was tied 10 to 10, forcing the match into overtime sudden
death. From 150 yards out, Pelayo Berazadi scored the winning goal for team Spain, securing an
11-10 victory over team USA. This match was absolutely unforgettable and forever raised the
bar for polo in Spain and across the globe.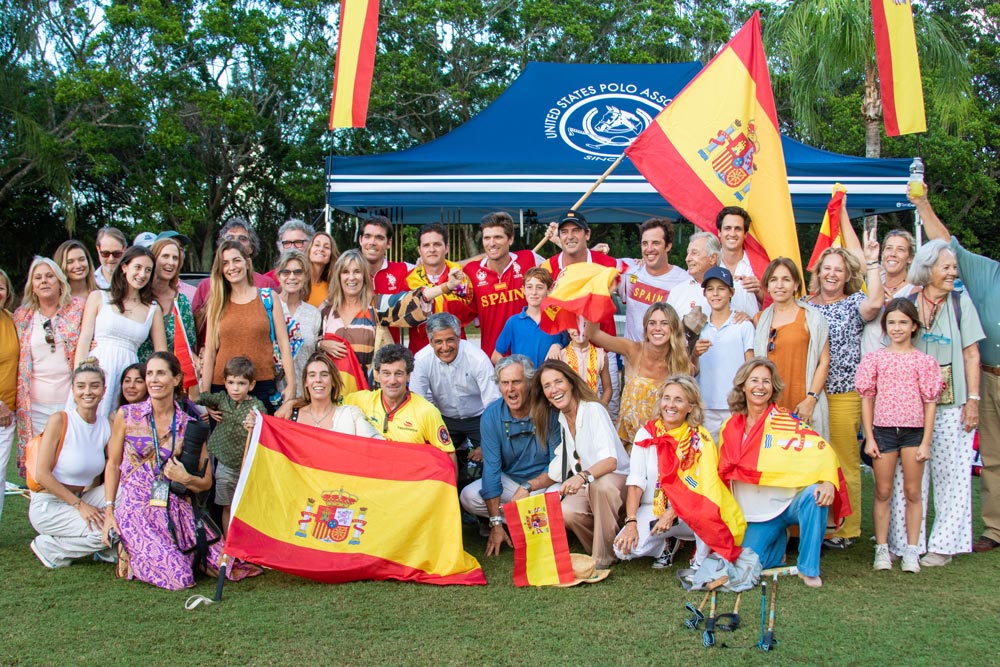 Every summer, Sotogrande hosts the internationally renowned Gold Cup polo
tournament. The most recent Gold Cup at Sotogrande in August of 2023 saw a final match
between Dubai and MB Polo. Although Dubai opened the match with a 3-0 lead, MB Polo
brought the match within one goal by the final chukka. In the end, Dubai came away with a
victory of 9-8 to defend their second consecutive high goal cup win.
This year's FIP European Polo Championship tournament began on September first and
continued into the final, breathtaking match between Spain and Azerbaijan on September 10th.
Much like the incredibly close match seen in the final of the Gold Cup, the FIP European Polo
Championship finished with a 9 to 6 victory for team Spain. This victory is an incredible
accomplishment for Spain and a testament to the country's continued prowess and passion for the sport.