Player Profile
A "Super-Star", a "champion", an "inspiration", Hope Arellano goes by many names in the polo world, but none truly capture the formidable reputation of this iconic female player.
Since she was just nine years old, Hope Arellano knew she wanted to be a professional polo player like her Hall of Famer father, Julio Arellano. Setting her first record at fourteen as the youngest woman to win the U.S. Open Women's Polo Championship, Hope took the world of polo by storm from the start. Recognizing her growing influence, U.S. Polo Assn., the official brand of the U.S. Polo Association, jumped at the opportunity to make Hope a global brand ambassador in 2019. Shortly after, Hope took the brand with her as she became the first woman to compete for the United States in the XII FIP World Polo Championship where the USA team secured not only a silver medal, but recognition for American polo on an international stage.
Around the same time, Hope also made headlines through her participation in the Women's Argentine Open. Her first time in the historic competition in 2021, Hope won third place with La Irenita Libra Seguros. The following year, she joined team La Irenita E-Movility and made it all the way to the final match to secure a second place finish. With the 2023 Women's Argentine Open fast approaching, everyone is excited to find out if Hope and team El Overo Z7 UAE, one of the strongest women's polo organizations in the world, can win it all.
But before the year is over, Hope will receive one of the greatest titles in the polo world: the 10-goal handicap in women's outdoor and arena polo. Although this award is outstanding to receive at all, Hope will also be the first American woman to achieve a 10-goal Women's Outdoor Handicap since the legendary Sunny Hale. And if that wasn't enough, she is also the first American to achieve any 10-goal status since Polito Pieres in 2015, and the youngest American to reach a 10-goal women's handicap in the history of polo.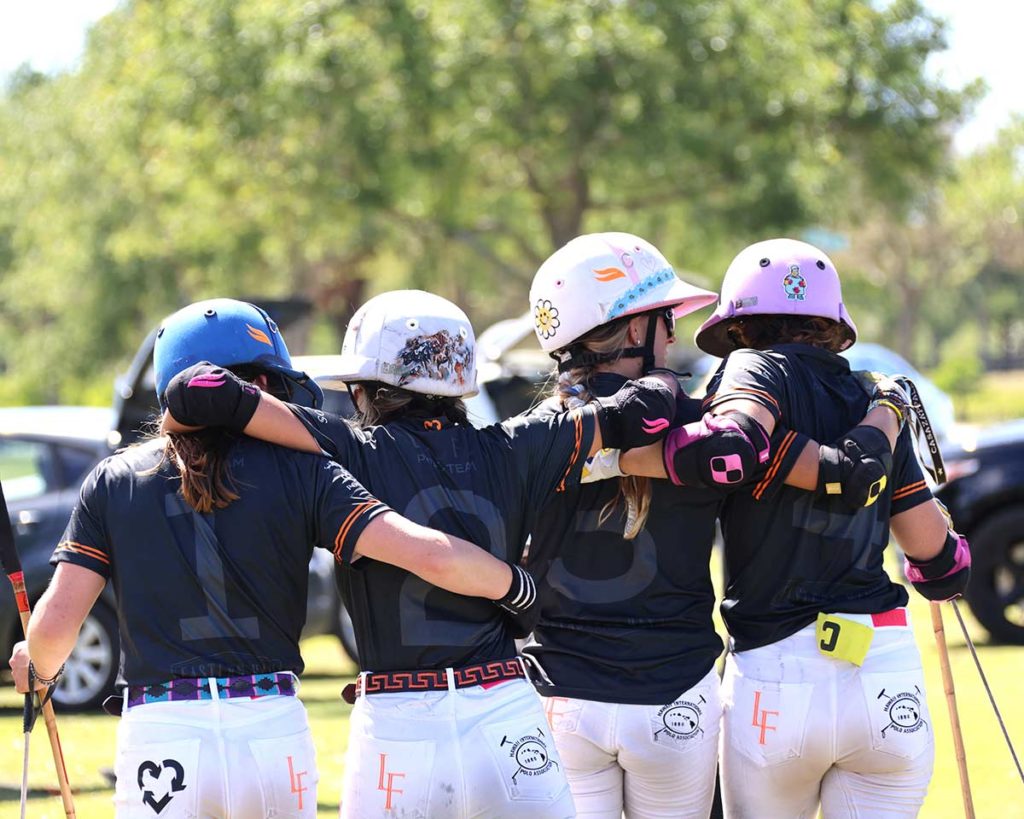 Her growing arsenal of achievements and infallible character both on and off the field, has made Hope one of the greatest polo players of her generation. Throughout this success, Hope has remained humble and unnerved by her growing achievements. With a long and successful career ahead of her, the whole world cannot wait to see what comes next for Hope Arellano.
If you are hooked on learning more about Women's Polo and the top rated women's players, follow us @globalpolo to see the Season 3 premiere of the Women in Polo show on ESPN and beIN Sports coming in September.