There is something intangible that drives most women who play polo. It's not prestigious championship titles, or their love for horses, although both play a major role in why they love the game. The force behind their mallets and epic celebratory hugs on horseback comes from their desire to leave the sport better for the next generation of women. It's an unspoken sisterhood that thrives within the sport.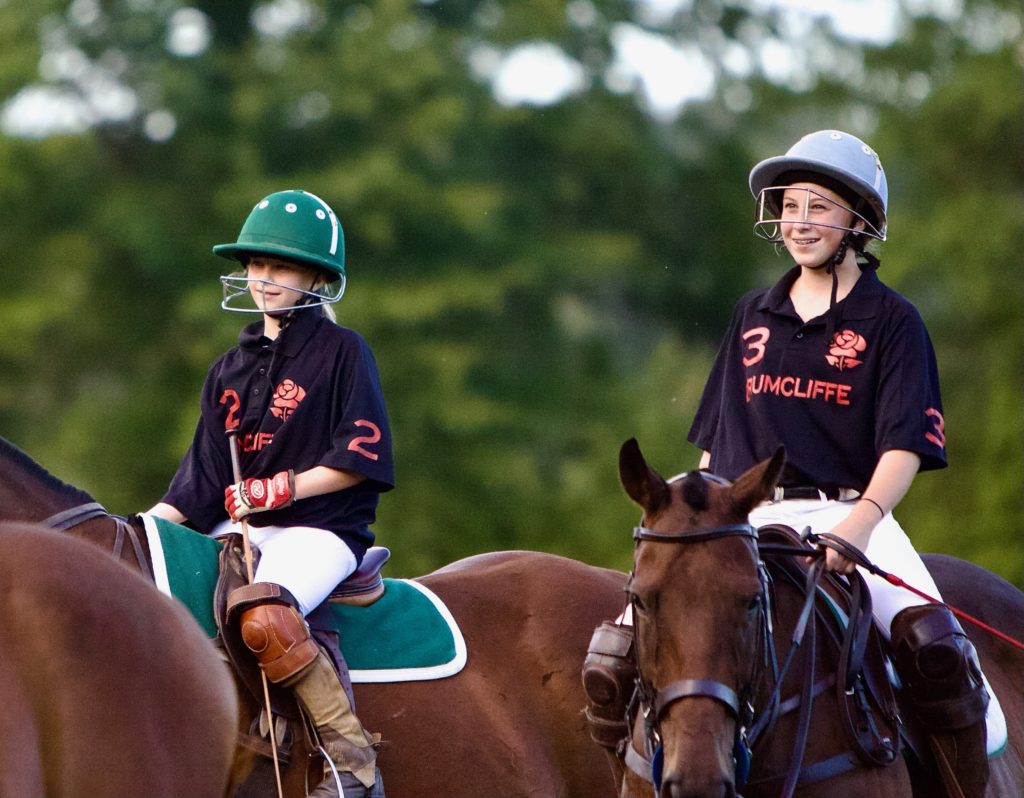 But for Maddie and Sophie Grant, that sisterhood is real, it's binding, and no matter if they are winning titles together or separately, the Grant sisters share a love for the game that follows them home.
"It's sort of a special relationship because when we go off the field and we're at home eating dinner together I can be like 'do you remember this play? What should I have done better?" said Sophie Grant.
23-year old Maddie, and Sophie, 20, grew up in Phoenix, Maryland with their sister Abbie, 22, who is also an avid polo player. As the eldest sister, Maddie set the tone for her entire family's love for the sport.
"It definitely started as a love for horses, and I drug my sisters along who happened to love it just as much as I did," said Maddie. "For my 10th birthday I asked for a polo lesson, and here we are."
The youngest of the three sisters, Sophie, could only sit in the stands for so long.
"I watched her start [taking polo lessons] and waited for a year and then I was like 'I want to try it too!'" said Sophie.
The Grant sisters didn't just "try" to play polo, they took over the sport.
In 2016 and 2018, Maddie, Sophie and Abbie won the Girls National Interscholastic Championship, a tournament that features the best high school teams in the country. All three of the Grant sisters also won the 2018 USPA Women's Arena Handicap.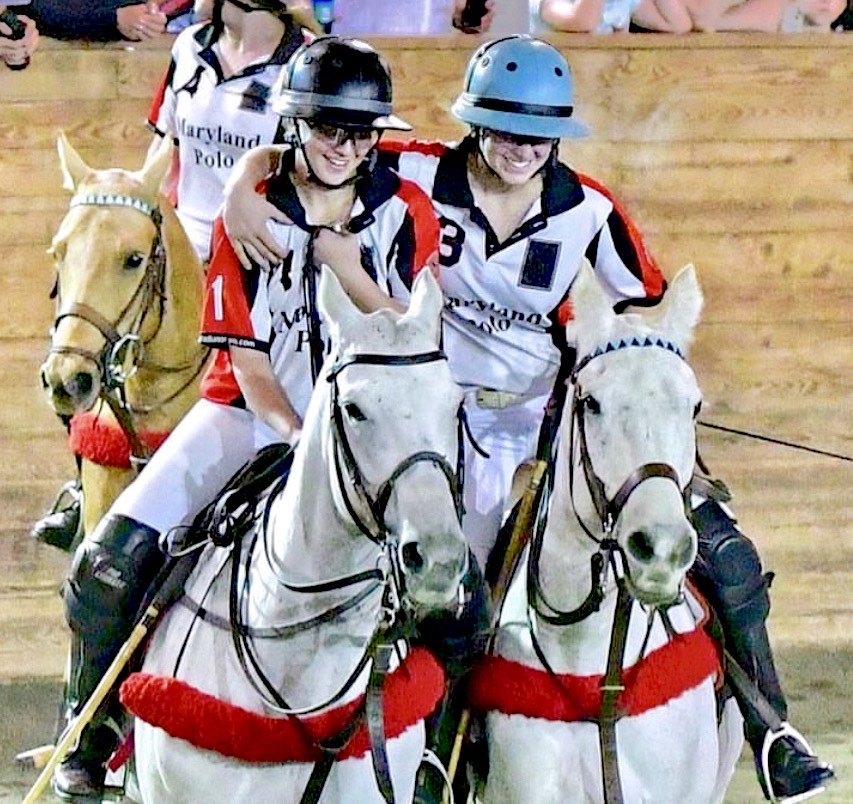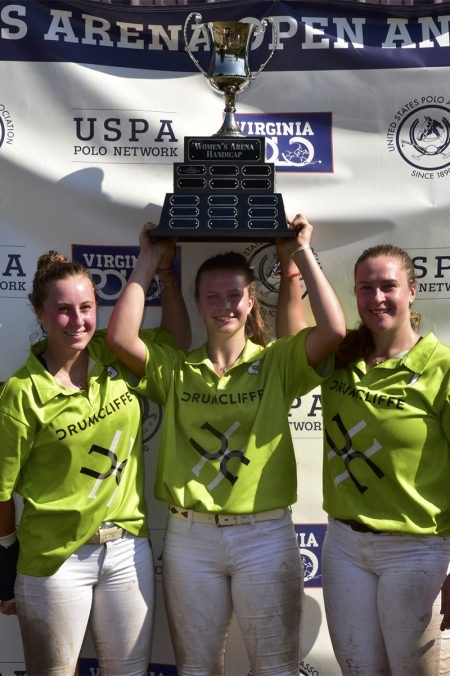 "[Sophie] goes into every play really hard," said Maddie. "She goes with a lot of intensity. And I don't know if it's like, you hear their voice better, you recognize their voice, so I can always pick out her voice even if it's not as loud as everyone else's."
But they didn't need each other to win championships. In fact, they competed against each other and in 2018 and had to go through each other for a title.
"I was playing the [Women's Arena Open] final with my two good friends and I was playing against Sophie in the final and she kicked my butt," said Maddie with a smile. "I'm pretty sure she was the MVP, she played incredible, so I was like yeah I'd definitely rather be on your team than play against you," recalls Maddie as she laughs.
As Maddie went off to college, Sophie and Abbie furthered the Grants' legacy, winning yet another Girls National Intercollegiate Championship in 2019.
Maddie entered her freshman year at the University of Virginia as one of the best interscholastic players in the United States. In her freshman season at UVA, the women's polo team went undefeated in the fall of 2019. She finished her career as a Cavalier by winning the 2022 National Intercollegiate Championship, the biggest collegiate polo final in the United States.
Sophie, too, was setting her sights on a prestigious title in 2022, this time, competing with the best polo players in the world. At just 18-years old, Sophie competed with team Blue Water and received runner-up at the U.S. Open Women's Polo Championship, the most prestigious women's polo tournament in the United States.
In 2023, Maddie and Sophie joined forces and played on team BTA in the U.S. Open Women's Polo Championship. They reached the semifinals, but team Dundas defeated BTA 8-5, ending their dreams of a U.S. Open title.
Maddie and Sophie's polo journey is far from over, and whether they win or lose, there's 1 title no one can take away from them: the Grant sisters.