As one of the oldest sports in the world, polo is rich with tradition. One of the many traditions that fans and players hold near and dear is the passing down of a polo legacy through family. When considering the many influential polo families, names like Pieres, Arellano, Gracida and even the Royal Family come to mind. But the list wouldn't be complete without the Cambiasos.
Adolfo Cambiaso
Known as one of the best polo players in the world, Adolfo Cambiaso has played polo since the age of 12 when he achieved his one goal handicap. Born in Cañuelas, Buenos Aires, Cambiaso grew up in the epicenter of the polo world and has since become one of the most successful players of all time. He is a household polo name and a legend amongst Argentines. He holds several records, but he holds a hometown record at the Argentine Open for the highest number of goals scored. Cambiaso's prowess is not limited to Argentina, as he has also won the several U.S. Open Polo Championships, USPA Gold Cup, Queens Cup (UK), and much more. After establishing his own polo club, La Dolfina, at the age of 21, which won the Argentine Open three years in a row, Cambiaso has continued to compete across the world and is becoming increasingly known for his success in horse breeding and cloning. Although Cambiaso's list of accomplishments is endless, his priority is his family and passing on his polo legacy has brought a whole new level of competition to the world of polo.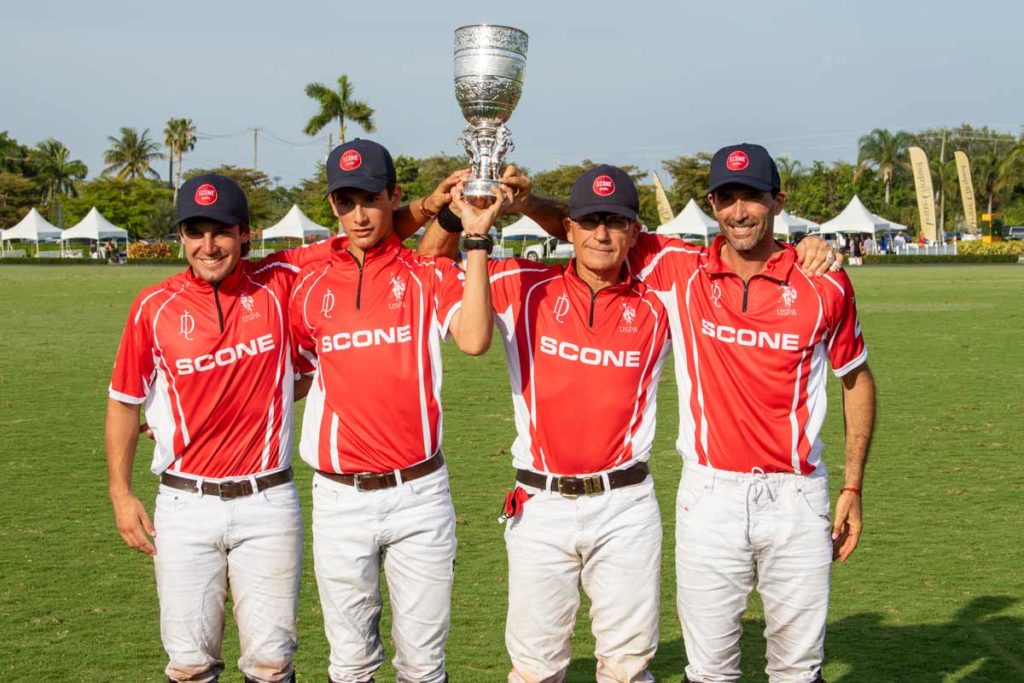 Mia Cambiaso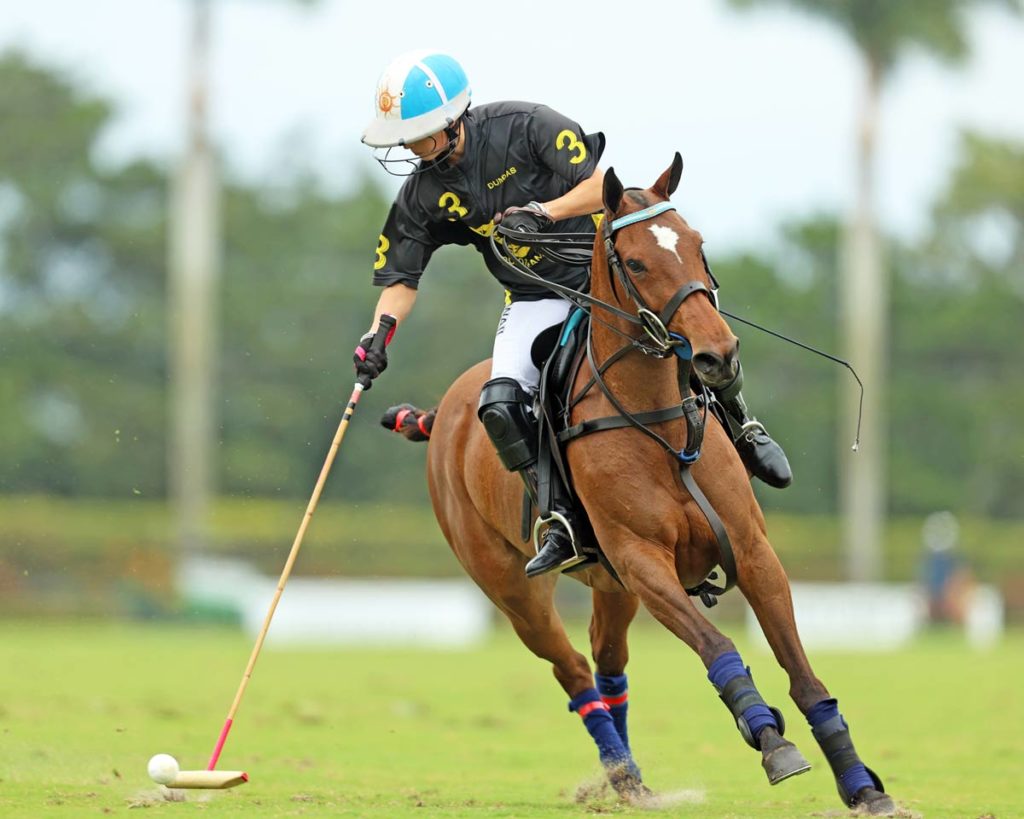 Born in 2002, Mia Cambiaso, the eldest daughter to Adolfo Cambiaso, grew up surrounded by polo. Despite the impressive weight of the Cambiaso polo legacy, Mia was not pressured to take on a polo career, but instead came to the sport on her own. No one was surprised when Mia started having a successful polo career. At 14 years old, Mia held a two goal handicap and played in historic matches like the Pilará Mix Cup alongside her father. Mia also won her first high-goal tournament with her father and brother at the age of 15. As Mia continues to thrive in the world of polo, she has become an invaluable player to the Hawaii Polo Life team, where she has helped the team secure victories in the U.S. Open Women's Polo Championship. More recently, Mia advanced to the 2023 U.S. Open Women's Polo Championship Final, the 2022 Argentine Open, and the 2020 Argentine Women's Open Final.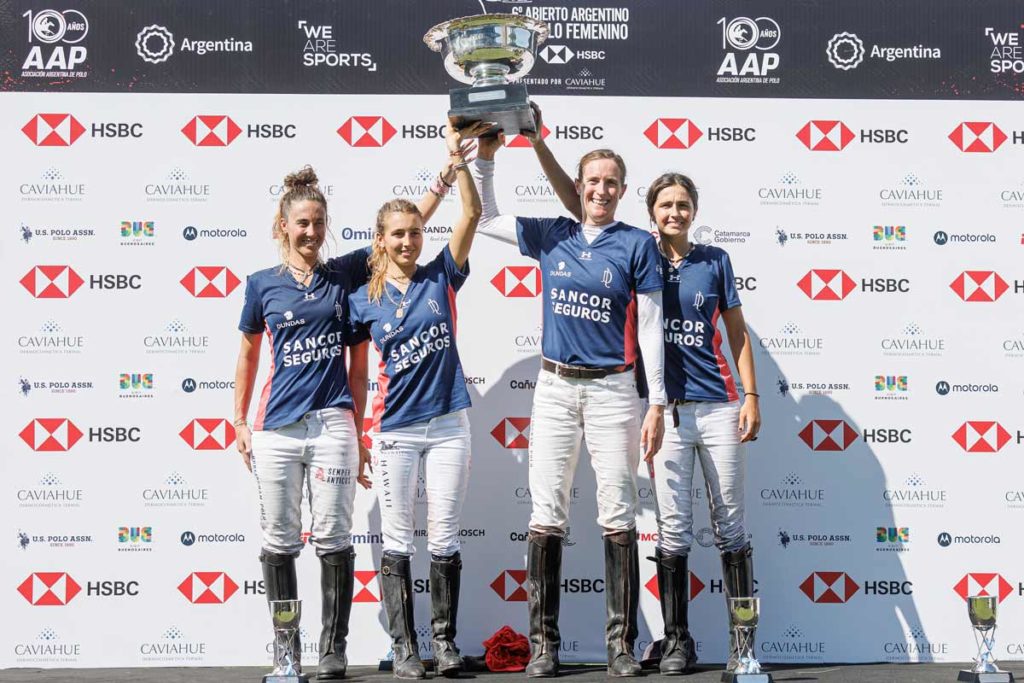 This summer Mia is making a name for herself in Santa Barbara while Poroto and Adolfo play in Europe. Mia played on Team Dundas in the 12-Goal tournament series at Santa Barbara Polo Club. Mia played alongside team patron Sarah Siegel Magness and together made up one of the first 12-Goal teams in club history to have two women play on the team.
Making her father proud and paving the way for women in polo, Mia continues to set a great example for up and coming players, including her younger brother.
Poroto Cambiaso
It is a common theme amongst successful polo players to be "born into polo", but not so many have a story like Poroto Cambiaso. Poroto was literally born during the 2005 Argentine Polo Open. Adolfo left the field in the middle of a qualifying match to be present at his birth. Since this story book beginning to his polo career, Poroto has won six prestigious polo titles in only four seasons including the 2020 English Gold Cup, the 2021 U.S. Open Polo Championship, and the 129th Argentine Open. With his win at the Argentine Open, Poroto became the youngest 10-goaler, breaking the record previously set by his father. Like his sister, Poroto began his polo career playing on teams with his father at a very young age, and has since participated in high goal tournaments around the world with his father. In 2023, Poroto went on to create a legacy separate from his father and won his first title on a team without Adolfo. As Poroto continues to develop as a player and break new records, the Cambiaso family reaches new heights on and off the polo field.